With the recent election and inauguration of President Donald Trump, there has been much discussion and concern about how President Trump will affect Medicare. Trump has, at least in public, not said much about his plans for Medicare or changes to Medicare. However, there has been a great deal of talk about potential changes, and Trump has nominated Rep. Tom Price (R-Ga.) to head Health and Human Services and Seema Verma to head the Centers for Medicare and Medicaid Services. So, what changes could we reasonably expect?
What Does Trump Think About Medicare Reform?
Admittedly, this is a huge unknown, but we do have some clues to go on about what President Trump thinks about Medicare and potential reforms.
During the campaign, Trump repeatedly promised supporters no major changes to entitlement programs like Social Security and Medicare. Then, recently, his Chief of Staff Reince Priebus doubled down on those claims saying that the President would keep the promise not to "meddle with Medicare". Moreover, Paul Ryan (who's plan is one at the forefront of Medicare reform – see below) has said that he and the new president do not agree with what to do about Medicare.
For other clues about how the administration of Trump will affect Medicare, we can look to Trump's transition website, which states that his goal is to "modernize Medicare so that it will be ready for the challenges with the coming retirement of the Baby Boomer generation – and beyond".
Trump's stated intention to leave Medicare alone and written intentions to modernize Medicare certainly seem to be in conflict with one another. So, there is no conclusive answer as to what path the new administration will take or whether it will be at the forefront of policy implementation.
The Paul Ryan "A Better Way" Plan
The most talked-about reform or change to Medicare has been the plan put forth by House Speaker Paul Ryan, the "A Better Way" plan. Let's look at what changes comprise that proposal.
First and foremost, Ryan's proposal aims to eliminate some portions of the Affordable Care Act that impact Medicare, specifically Medicare Advantage plans. Ryan's plan targets repealing the benchmark on caps paid to Medicare Advantage companies. Medicare Advantage plans are "privatized" versions of Medicare sold through private insurance companies. ACA capped the benchmarks paid to these private companies offering Medicare Advantage, but Ryan and other Republicans supporters believe these caps prevent companies from offering more competitive products.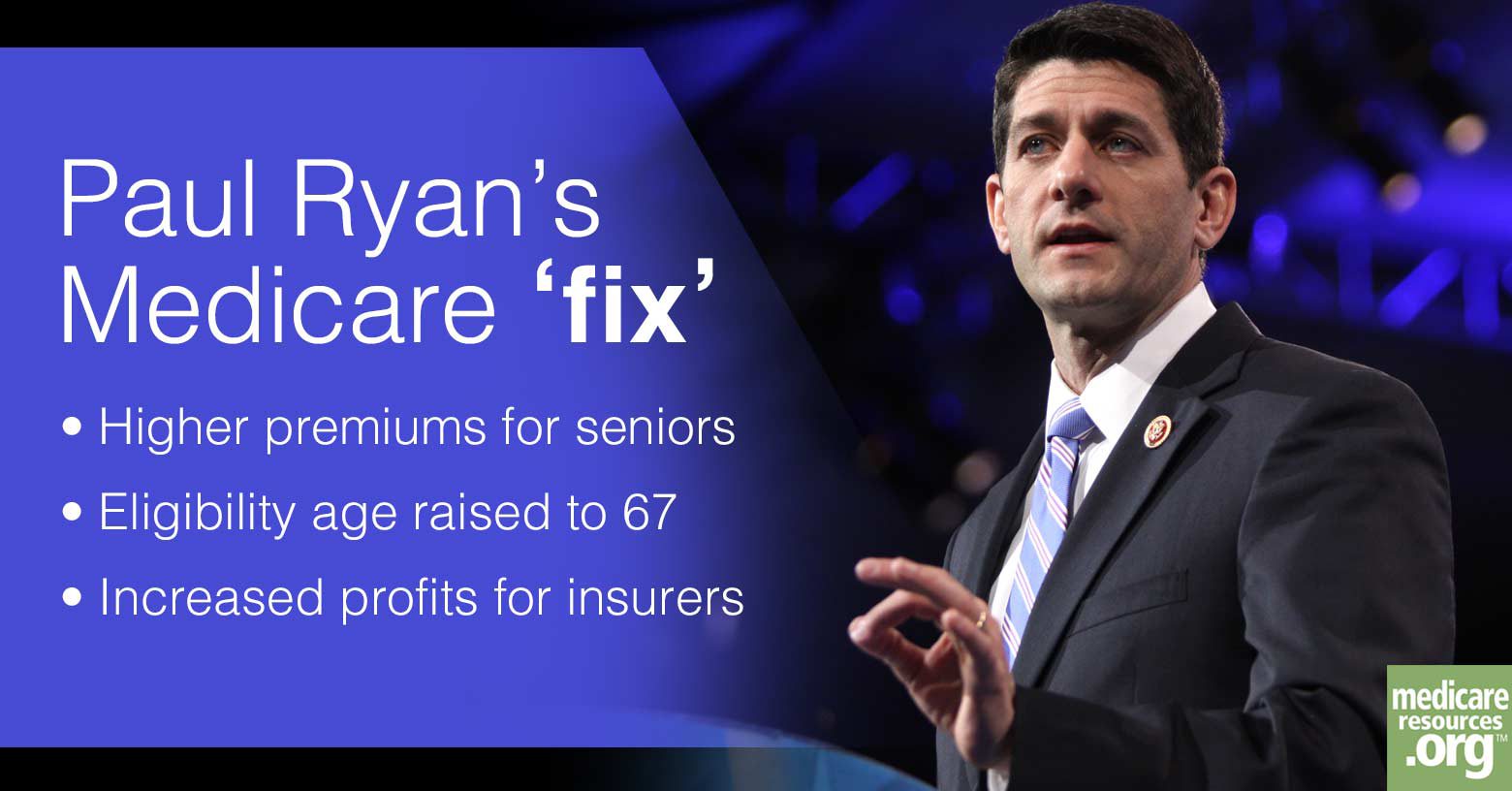 Other components of the Ryan plan include increasing the retirement age for Medicare, which is currently age 65, to the Social Security retirement age. The Social Security "full" retirement age is currently age 66; however, this retirement age is being increased to age 67 gradually over the next 8 years. Syncing up the Medicare retirement age and the Social Security retirement age would be the end result.
Additionally, the Ryan plan proposes combining Medicare Parts A (hospital) and B (doctor/outpatient). This would give Medicare-eligible seniors a single deductible instead of the current model of "parts" with separate deductibles and coinsurance.
A last, and possibly most controversial proposal under the Ryan plan, is the transition to a premium support model. This proposes that, starting in 2024, Medicare beneficiaries would be able to select between private plans and traditional Medicare. The Federal Government would provide a premium support payment directly to the selected health plan to subsidize the cost. Two groups would receive additional premium support payments – those with major health conditions and lower-income beneficiaries.
The Ryan plan has created much discussion and dissent from both sides of the aisle. Critics say that the premium support model does not vary much from the existing Medicare Advantage plan option that beneficiaries have now. Moreover, critics say that the proposals would jeopardize the stability traditional Medicare going forward. Supporters, however, claim the changes would provide long-term financial stability to the Medicare program.
Trump's Nominees and What They Say About Medicare
Another place we can look for evidence of how Trump will affect Medicare is at his recent appointees. Although neither has been confirmed yet, Trump has nominated Rep. Tom Price (R-Ga.) for secretary of Health and Human Services and Seema Verma as administrator for the Centers for Medicare and Medicaid Services.
Price, historically, has been an advocate for Medicare reform. In the past, he has spoken out on increasing the eligibility age for Medicare, as well as requiring greater premiums from Medicare beneficiaries to support the program.
Verma, a health policy consultant from Indiana, has not had a large body of work on dealing with Medicare. Her work has primarily been in the Medicaid area, where she was a driving force behind reforming the Indiana Medicaid system. So, her opinions on Medicare reforms and how her appointment may impact those reforms is largely unknown.
How Will It All Affect You?
If you are a current Medicare beneficiary, it is very likely that you will see no impact through any proposed or enacted Medicare reforms. Even the most staunch advocates of Medicare reform agree that it would be difficult, or impossible, to enact changes that affect current Medicare beneficiaries.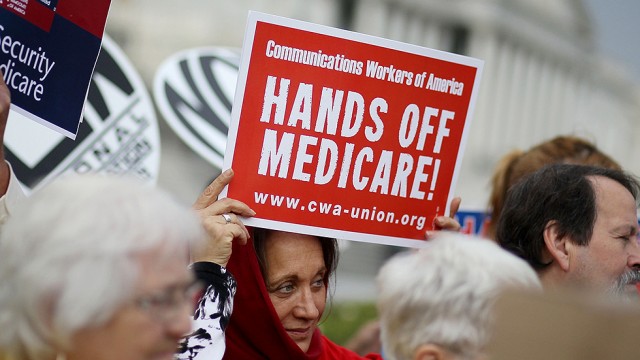 However, for those nearing Medicare eligibility, it is likely there will be some changes – the question is what those changes will look like. The reality is the status quo with no changes is not a sustainable model for Medicare financially. Projections show that the Medicare trust fund is on pace to run out of money in 2028, so someone, at some point, will have to enact some changes in order to ensure the future solvency of the program.
It is certainly advisable to keep an eye on any changes, particularly if you are within 10 years of Medicare eligibility, as that will be the group most immediately impacted by any changes that are made.
___________________
65Medicare.org is a leading, independent resource for those turning 65 and going on Medicare. For questions or more information, you can contact us online or call us at 877.506.3378.