Preventive care to avoid illness can be achieved in numerous ways, i.e. exercising, living a healthy lifestyle, not smoking, eating right and maintaining a healthy weight.  However, another important way of keeping illness at bay, is by having preventive screenings for diseases.  Medicare offers a multitude of screenings to help discover disease and health problems early.  It is in the early stages of a disease that treatment works best.  Some of these screening services include wellness exams, vaccinations, laboratory tests and screenings for cancer and other diseases (see below).  In addition, there are counseling programs to educate you on your health and programs for tracking your health.
HOW MUCH OF THE COST WILL BE COVERED BY MEDICARE?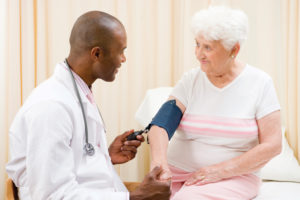 If you are enrolled in Medicare Part B, these preventive care services will be covered.  However, what you pay out of pocket for them varies depending on if you have Original Medicare or a Medigap plan or Medicare Advantage plan.  You will pay more if you see health care providers who do not accept assignment.  However, for some preventive screenings, you will have to pay a deductible, coinsurance or both.  Assignment is an agreement by your doctor, provider or supplier to be paid by Medicare, to accept the amount that Medicare deems reasonable for the service, and not to bill you for any additional amounts other than the Medicare deductible and coinsurance.
Once you enroll in Medicare Part B (Medical Insurance), you are entitled to a "Welcome to Medicare" preventive visit.  It is a one-time preventive care measure, which has to be performed within the first 12 months that you are enrolled.  Not only is it an excellent way to catch up on all your important screenings and vaccinations, but at the same time you can discuss with your doctor, your family history and how to stay in good health.
After you have had Medicare Part B longer than a year, you will be eligible for a yearly "Wellness" visit.  There is no cost to you if your doctor accepts assignment.
At this visit, you will be able to: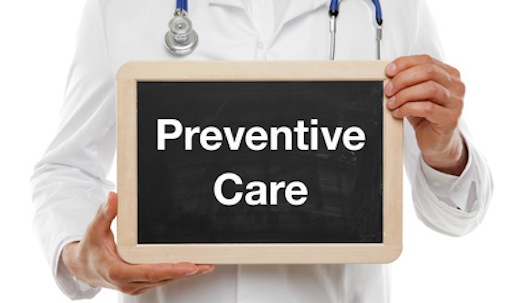 Review your family history, discuss your medical history,
Review and update your current providers and medications
Have your weight, height, blood pressure and other routine measurements taken
Test for any cognitive impairment
Receive a personalized assessment for your health
Risk factors and treatment options
A preventive care screening checklist for which tests you can have and when they should be performed
Please note that you do not need to have a "Welcome to Medicare" visit prior to getting your yearly "Wellness" visit.
Preventive care & screening services
As mentioned above, Medicare covers several screening and preventive care exams, some of which are outlined below:
Abdominal aortic aneurysm screening:
This is a preventive care ultrasound for people at risk. A referral from a doctor or other practitioner is required.  You are at risk if you have a family history of abdominal aortic aneurysms, or you are a male 65-75 and you have smoked at least 100 cigarettes in the past.  This is a one-time screening.
Bone mass measurement (bone density):
A bone density test determines if you have osteoporosis, which would cause your bones to become more fragile and more likely to break.  It is covered once every 24 months (more often if medically necessary).
Breast cancer screening (mammograms):
If you are age 40 or older, Medicare covers screening mammograms once every 12 months to check for breast cancer.  In addition, Medicare also covers a baseline mammogram for women 35-39. Note: If medically necessary, diagnostic mammograms are covered under Part B, more than once every 12 months.  However, you will have to pay 20% of the Medicare-approved amount including the Part B deductible.
Cardiovascular disease screenings:
Once every 5 years, Medicare covers the following preventive care screenings to detect conditions that may result in heart attacks or strokes – cholesterol, lipid, lipoprotein, and triglyceride levels.
Cervical and vaginal cancer screenings:
Pap tests and pelvic exams are covered by Medicare Part B, once every 24 months.  This also includes a clinical breast exam.  If you are at high risk, or you are of child-bearing age and had an abnormal pap test in the past 3 years, then Medicare covers these screenings once every 12 months.
Colorectal cancer screenings:
One or more of the following preventive care tests may be covered to detect precancerous growths or cancer early:
Multi-target stool DNA test (generally covered once every 3 years if you meet certain conditions)
Screening fecal occult blood test (covered once every 12 months if you are 50 or older)
Screening flexible sigmoidoscopy (generally covered once every 48 months if you are 50 or older or 120 months following a screening colonoscopy).
Screening colonoscopy (generally covered once every 10 years or high risk, every 24 months); or 48 months following a flexible sigmoidoscopy. There is no minimum age.  Note:  If a polyp or other tissue is removed during colonoscopy, you may have to pay 20% of the approved amount for the physician's services, in addition to a copayment if in a hospital as an outpatient.
Screening barium enema (generally covered once every 48 months if you are 50 or older, or high risk every 24 months), if used instead of sigmoidoscopy or colonoscopy. As above, you may have to pay 20% of the approved amount for physician's services and a copayment in an outpatient hospital setting
Prostate cancer screenings:
The PSA (Prostatic Specific Antigen) test and digital rectal exam are covered by Medicare once every 12 months for men over 50 years old (starting the day after your 50th birthday).  The PSA test is at no charge.  However, the digital rectal exam is covered up to 80%, and you pay 20% of the Medicare approved amount, plus Part B deductible.
Please contact Medicare for a complete list of the preventive screenings available to you.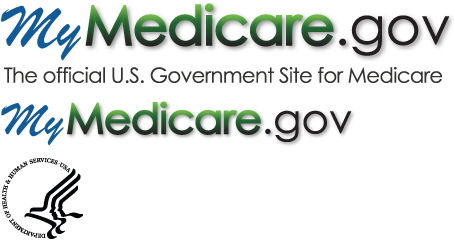 You can find personalized Medicare information online by registering at "MyMedicare.gov".  There you will have access to your preventive care health information, 24/7, every day.  You will be able to monitor your preventive care services, and get a list of Medicare-covered tests and screenings that you are eligible for.  You can even print out an individualized "on-the-go" report for your next doctor's appointment.  This report comprises the preventive services and other services available to you which detect and prevent illnesses from progression.
Another way of getting access to your health information is by utilizing Medicare's "Blue Button."  This feature enables you to download claim information for a period of 12-36 months for Parts A and B and 12 months of claim information for Part D.  This is a useful tool for gaining knowledge about your health care and help you make more informed decisions.
You can always call Medicare at 1-800-633-4227 and get information 24 hours/day including weekends.  TTY users call 1-88-486-2048.
_____________________
65Medicare.org is a leading, independent Medicare insurance

agency for people turning 65 and going on Medicare. We have worked with 10,000+ Medicare-eligible individuals over the last 10+ years, assisting with understanding and comparing the plans. You can get a list of Medigap quotes in your area. Or, if you have any questions about this information, you can contact us online or call us at 877.506.3378.