65Medicare.org is an online resource geared specifically for people new to Medicare – those turning 65 in the next year. Our mission is to distill the overwhelming glut of Medicare information you receive when turning 65 into unbiased, useful resources that are both easy to understand and comprehensive.


To do this, we use our 10+ years of experience working directly with tens of thousands of people from across the country who are turning 65.
Our goal of being a one-stop destination for people turning 65 in the next 12 months gives us a very narrow, defined focus and allows us to serve that population both specifically and with excellence.
Thank you for visiting our site, and please feel free to contact us if you have any questions about the information covered here or your specific turning 65 situation. You can also call us at 877.506.3378.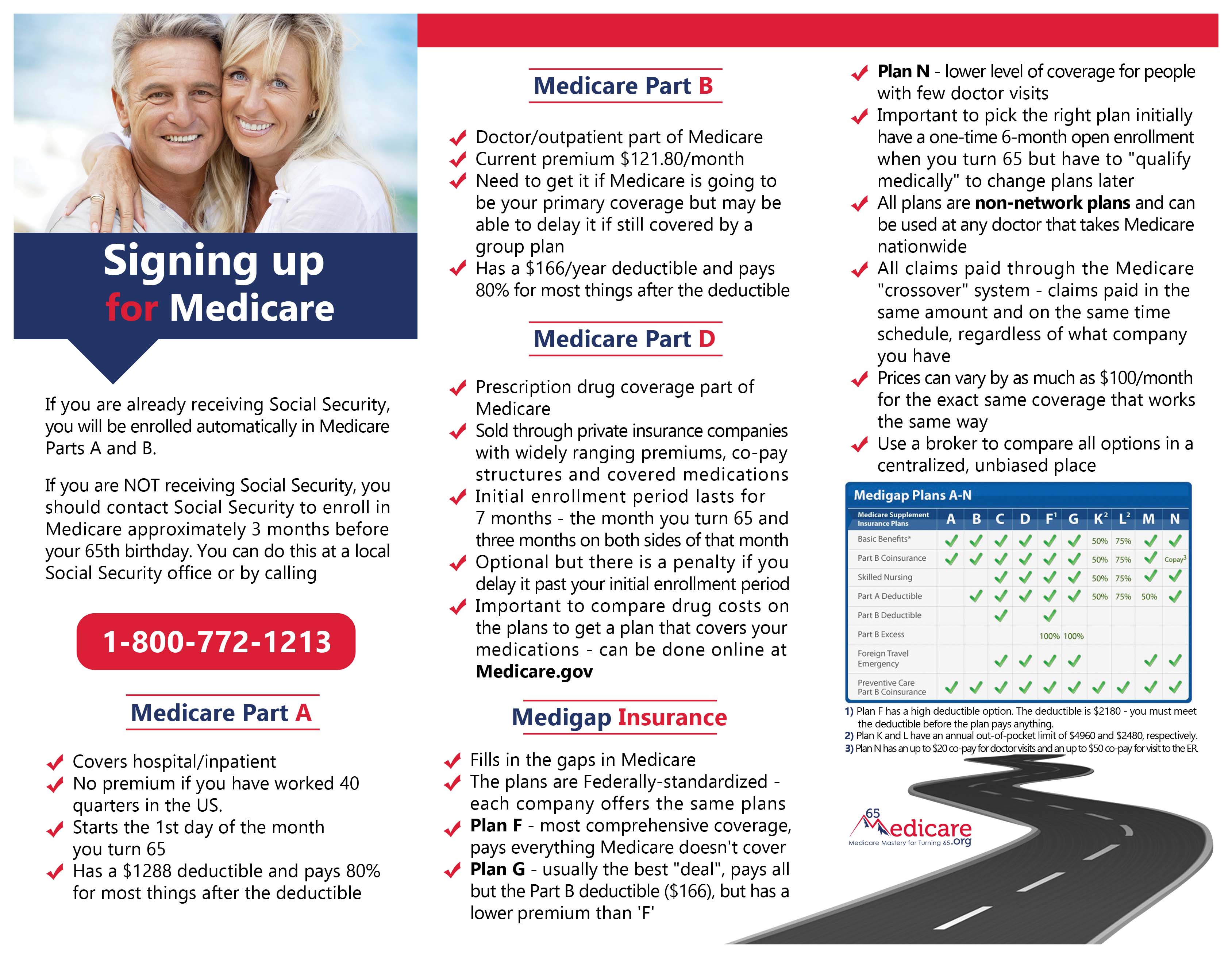 __________________
The Turning 65 Process
We've put together a step-by-step list of actions to take when you are approaching your 65th birthday.
Make sure you are enrolled in Medicare to start the 1st day of the month you turn 65. If you are already receiving Social Security, you should receive your Medicare card automatically 2-3 months before your 65th birthday. If not, you will need to contact Social Security to sign up for Medicare.
Understand the two options for Medicare coverage – Medicare and Medicare Supplement/Medigap OR Medicare Advantage
Compare the plans available in your specific area – plans are based on where you live.
If planning to stay with traditional Medicare, compare rates on Medigap plans (plan coverage and the way the plans work are Federally-standardized).
Choose a plan based on your specific needs and the companies that are competitively priced in your area.