As you may already know, Original Medicare does not pay for everything.  Even if you are covered by Medicare Part A and Part B, there will be some out-of-pocket expenses you may have to incur, i.e. copayments, coinsurance and deductibles, as well as travel outside the U.S.  Medigap plans are Medicare Supplement Insurance policies, which are sold by private companies, and which help you with those extra health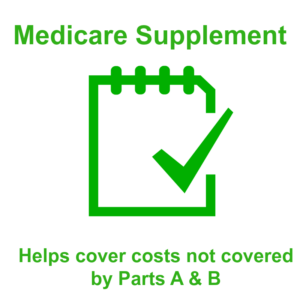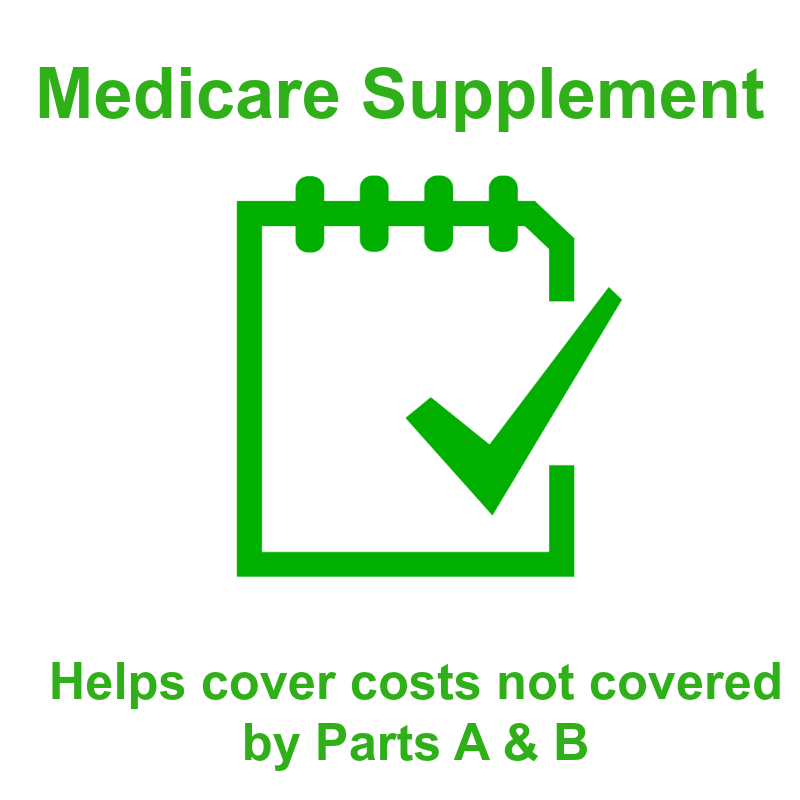 care costs.
With Medigap plans, you have the freedom to choose your own doctors and hospitals that accept Medicare patients.  Thus, you can stay with whatever health care professionals you currently have.  Another feature of these plans is that you do not need referrals to see specialists.  At one time or another you might have had to go to your primary care physician just to get a referral to see a specialist.  Well, that won't be necessary when you are on a Medigap plan.  You can have peace of mind that you will be able to stick to your same doctors and hospitals and have continuity of your health care.
Where Can I Buy a Medigap Policy?
1)    First and foremost, you must have Medicare Part A and Part B to buy a Medigap policy.
2)    The best time to buy a policy is during your Medigap Open Enrollment Period.  This six-month period starts on the 1st day of the month in which you turn 65 or older and are enrolled in Part B.
3)    You can buy a Medigap policy from any insurance company that is licensed in your state to sell one.
4)    Every Medigap policy is guaranteed renewable, even if you have health problems.  In other words, the insurance company is prohibited from cancelling your Medigap policy, provided you continue to pay the premium.
5)    Each Medigap policy only covers one person.  If you and your spouse both want Medigap coverage, you will each have to buy a separate policy.
6)    It is important to note that if you currently have a Medicare Medical Savings Account (MSA) it is illegal for anyone to sell you a Medigap policy.
7)    Important also is that standard Medigap policies are different in Massachusetts, Minnesota, and Wisconsin.
8)    If you have a Medicare Advantage Plan (see below), you will be able to apply for a Medigap policy, provided you can leave the Medicare Advantage Plan before your Medigap policy begins.
How Does Medigap Work?
After Medicare pays its share of the Medicare-approved amount for covered health care costs, then your Medigap policy will pay their share.
You pay your private insurance company a monthly premium for your Medigap policy, as well as your Medicare Part B premium.
What Doesn't a Medigap Policy Cover?
Medigap policies do not cover everything.  They generally do not cover long-term care, vision or dental care, hearing aids, eyeglasses, or private-duty nursing.
In addition, these plans do not cover prescription drugs (see Part D below).   If you want prescription drug coverage, you can join a Medicare Advantage Plan, which includes coverage, or solely a Medicare Prescription Drug Plan (Part D).  If you are employed, you can get your coverage through a group health plan.
What is Medicare Prescription Drug Coverage (Part D)?     
Medicare offers prescription drug coverage to everyone who has Medicare.  However, if your existing Medicare Supplement plan (Medigap) already has prescription drug coverage (purchased prior to 2006), you cannot have a Medicare Prescription Drug Plan (PDP) at the same time. You must let your Medicare Supplement insurance company know, so that it can removed.  If that occurs, they will adjust your premium if necessary. It is very important to keep in mind that as soon as you get rid of your Medicare Supplement insurance prescription drug coverage, there is no going back, that is to say, you cannot reverse your decision. That said, you will be able to switch to a different drug plan or as mentioned above, drop it entirely.
How Do I Get Medicare Prescription Drug Coverage (Part D)?
Firstly, you must have Medicare Part A and Part B to join.
You can buy a stand-alone prescription drug plan (PDP), which adds drug coverage to your Original Medicare, some Medicare Medical Savings Accounts (MSA), some Medicare Private-Fee-for-Service (PFFS) plans and some Medicare Cost Plans.
You can enroll in a Medicare Advantage Plan (HMO/PPO) that offers Medicare prescription drug coverage (MA-PDs). Note: If you do not enroll when you are first eligible (Initial Enrollment Period), you may incur a penalty for the duration that you have Part D.
If you have employer or union coverage – talk to your benefits administrator prior to making any changes, in case you cannot drop your existing coverage.
It is important to note that you have to be a resident in the service area of the Medicare drug plan you wish to join.
What is the Cost for Part D Coverage?
Your actual costs may vary depending on which prescription drugs you take and if they are on your plan's formulary (list of covered drugs).  There are also different "tiers" that will affect the cost.  Your costs will vary based on which plan you enroll in.  Please keep in mind that plan costs may increase each year.  Another factor in what you pay is the pharmacy you use, i.e. in-network, out-of-network, mail order.
If you have "Extra Help", that can affect the cost too.  This is a Medicare program which helps people who have limited income and resources, to pay for their prescription drug costs.
Which Prescription Drugs are Covered?
Each Medicare Advantage plan contains its own list of covered drugs (formulary).  In addition, the drugs are categorized into "tiers", the lower tier having the lower cost and vice versa.  There are, however, exceptions made as in the following example:  Your drug is in a higher tier, but your physician (or health care provider) feels that you need this particular drug and not a similar drug in a lower priced tier.  In this case, your physician/provider can ask for an exception to get a lower copayment for this drug, which is in the higher tier.
For more information, contact either your plan's website/current formulary or visit the Medicare Plan Finder at Medicare.gov/find-a-plan or call 1-800-MEDICARE (1-800-633-4227); TTY users, 1-877-486-2048. Here are step-by-step, easy to understand instructions for comparing Part D plans.
As you can glean from reading the above, getting a Prescription Drug Coverage plan can be accomplished by joining a Medicare Advantage Plan, and having your Part D included; or buying a Medicare Supplement insurance policy (Medigap) plus a stand-alone prescription drug coverage plan.  The key element is to sign up for Part D when you first enroll, to avoid any late payment.  There are lots of things to consider before enrolling in these plans, cost being one of the most important factors.  However, the bottom line is that you take control of your health care and know your options!
_____________________
65Medicare.org is a leading, independent Medicare insurance

agency for people turning 65 and going on Medicare. We have worked with 10,000+ Medicare-eligible individuals over the last 10+ years, assisting with understanding and comparing the plans. You can get a list of Medigap quotes in your area. Or, if you have any questions about this information, you can contact us online or call us at 877.506.3378.