WHAT IS SILVERSNEAKERS?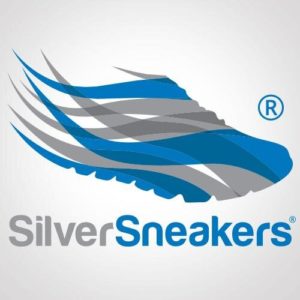 If you are about to turn 65, you might have heard about "SilverSneakers" and wondered what it is and how it works.  Well simply put, it is a fitness program for seniors.  Let me elaborate on that.  The primary mission of the program is to help seniors reach a standard of living that applauds optimum health and wellness. It is aimed at getting the elder generation, including baby boomers moving about and feeling better about themselves.  It provides memberships at local fitness centers to qualifying Medicare recipients.  There are over 13,000 fitness locations across the country, offering access to all club amenities, i.e. indoor/outdoor pools, steam, sauna, whirlpools, weights, fitness classes for all levels (led by certified instructors). There are program counselors who serve as informational resources and personal trainers available to guide you during your workout.
Who Is Eligible to Join SilverSneakers?
Anyone 65 and over who is on either a Medicare Advantage or Medicare Supplement Plan that includes the SilverSneakers benefit. You can check your eligibility by going online to https://tools.silversneakers.com/Eligibility, and you will find out whether you are eligible.
Plans vary depending upon which state your plan is located in. Some insurance companies include this benefit with all of their plans, and some do not.
The SilverSneakers.com website can provide you with a list of all of the participating companies and the plans that include SilverSneakers.
  How Does SilverSneakers Work?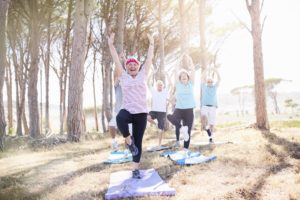 Upon the effective date of your plan, SilverSneakers will be notified that you are enrolled, and you will automatically receive a membership card in the mail. With this card, you can go to any participating fitness facility, show your SilverSneakers card and sign up.  You will then receive a membership to that facility, along with access to all of the amenities that facility has to offer (see above).
Although you will already have a SilverSneakers membership card, you will be given a card from that specific facility to be scanned each time you come there.
You can go as often as you would like. There are no restrictions as to minimum or maximum visits.
Participate in all sorts of classes from low impact to high intensity. Try a yoga class, or how about a spin class?  Maybe Pilates?  If you are a swimmer, perhaps you want to try out a water aerobics class?  There are treadmills, ellipticals, bicycles, weights, exercise balls and many other ways you can partake in your membership.  It is all up to you!
 Where Are These Participating Locations?
On the SilverSneakers.com, there is an interactive map pinpointing all of the participating locations. All you have to do is put in the zip code of where you would like to work out, and you will find a list of the closest facilities.
You can even narrow this list down to amenities, classes and gender specific categories. Some fitness centers are larger than others and have more amenities.
If you want to break up your fitness routine, try going to different gyms. You will never be bored!
Can I Go To A Participating Facility If I'm Traveling Out Of State?
You can go to any participating facility at any time, whether in the city in which you live or if traveling outside of your usual geographic location. Just put in the zip code of where you want to work out, and a list of locations will be generated.
Some facilities will let you use your card from your home facility, no matter which location (i.e. YMCA). While most others will give you a card from their facility to use at their location exclusively, whether one time or multiple times.
In addition to the benefits outlines above, HealthwaysFIT.com is available to members online.  This resource enables you to monitor your fitness regime and track your progress, find healthy recipes, view exercise videos and much more.  There are seminars and special events centered around health, wellness and fitness.
To summarize, the advantages of becoming a SilverSneakers member are numerous.  Not only can you improve your physical well-being by exercising, learning good nutrition and living a healthy lifestyle, but you can benefit socially as well.  SilverSneakers members become part of a network of other senior citizens and baby boomers with like-minded goals to improve their health and get fit.  You can find a new workout buddy to motivate and encourage you, or make a new friend to socialize with.  The community is composed of a diversity of people from all walks of life, professions and cultures.  It is an easy way to enjoy your workout and make new friendships at the same time!
If you have any questions about SilverSneakers, you can contact customer service by phone at 866-584-7389, Monday-Friday, 8 a.m. to 8 p.m. ET, or by email at support@silversneakers.com.
_____________________
65Medicare.org is a leading, independent Medicare insurance

agency for people turning 65 and going on Medicare. We have worked with 10,000+ Medicare-eligible individuals over the last 10+ years, assisting with understanding and comparing the plans. You can get a list of Medigap quotes in your area. Or, if you have any questions about this information, you can contact us online or call us at 877.506.3378.